We offer high quality wooden teak outdoor furniture used A grade teak from Indonesian plantations. At our factory, we take great care in every step of the production process, from the handling and packing to the final delivery of your teak furniture to your warehouse or customer. With our focus on quality, you can trust that your products will arrive in excellent condition and meet the highest standards of craftsmanship. Plus, as an E-commerce ready manufacturer, we're equipped to provide a seamless and hassle-free experience, ensuring that your orders are processed quickly and efficiently. Shop with confidence at BuyTeakFurniture.Com
We offers the choice of extending table it with only one leaf for smaller crowds and by extending the 2 leaves it will seat 10-12 people.
This teak outdoor table and chair set comes with 12 of our most popular Teak outdoor dining chairs which are solid, sturdy and comfortable teak wood chairs.
The fact that teak from Indonesian plantations is one of few very dense timbers means you can leave this set outdoors all year long not having to worry about being destroyed by termites or any wood bug and requesting very little maintenance. Wiping it off from time to time to remove debris and spots or hosing it down a couple of times during outdoor season helps to keep it clean of dust and pollen.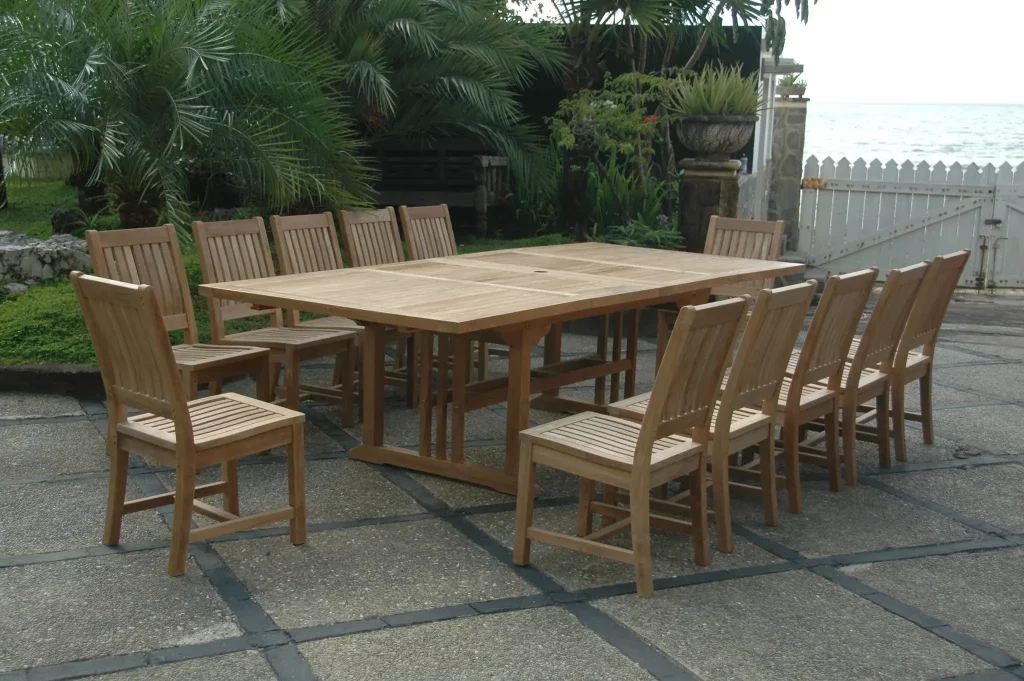 Description: Bali Outdoor Furniture Set
Code: FSC-002
Material: A-Grade Teak Solid Wood
Finishing: Natural Finish
Assembly: Assembly Required for the table only
Detail Items :
Quantity: 1 Piece of FSC-T002 Rectangular Double Extension Table
Size: (L: 74/106″, W: 43″, H: 29″, Weight: 155lbs)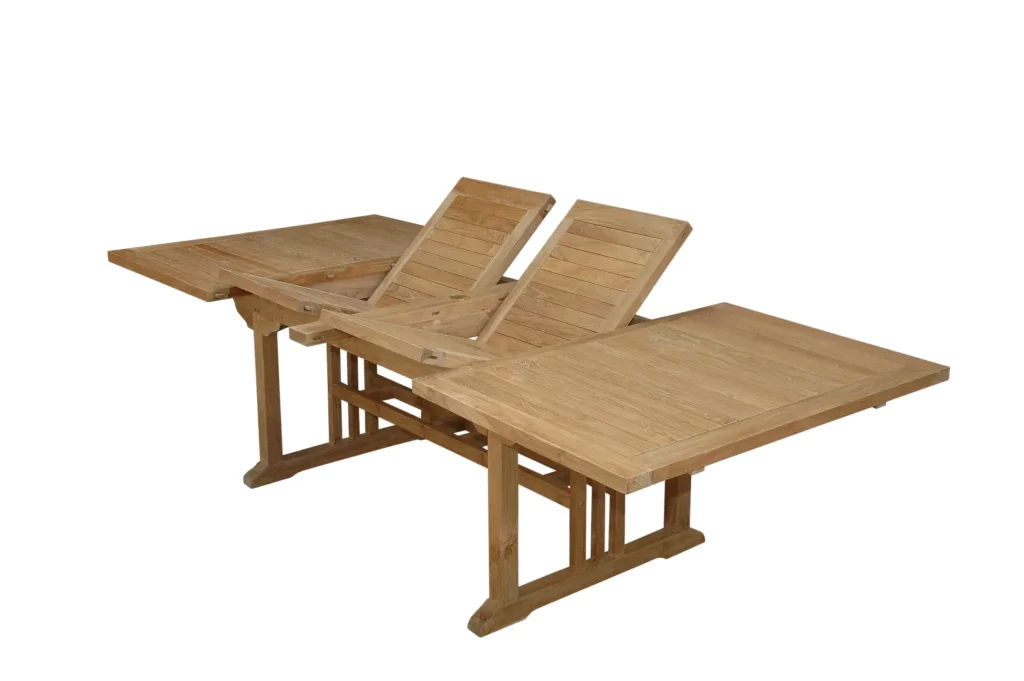 Quantity: 10 Pieces of FSC-C002 Outdoor Dining Chair
Size: (L: 21″, W: 17″, H: 18/35″, Weight: 24lbs)