We are manufacturer and exporter of wooden teak patio furniture. Our best seller products, of patio teak double extension table is a beauty and at the same time very versatile as you can extend it within seconds from 74″ to 106″ which seats 10 to 12 people comfortably. We are direct producer wooden teak furniture and offered very competitive price. Our wholesale teak furniture is designed for both outdoor and indoor use, and is perfect for businesses such as restaurants, resorts, and spas, as well as gardens, patio terrace, outdoor and pool areas. We take pride in offering personalized service and exceptional value to our B2B clients, with customized products and competitive prices that meet your specific needs. And with our commitment to sustainability and eco-friendliness, you can feel good about your purchase.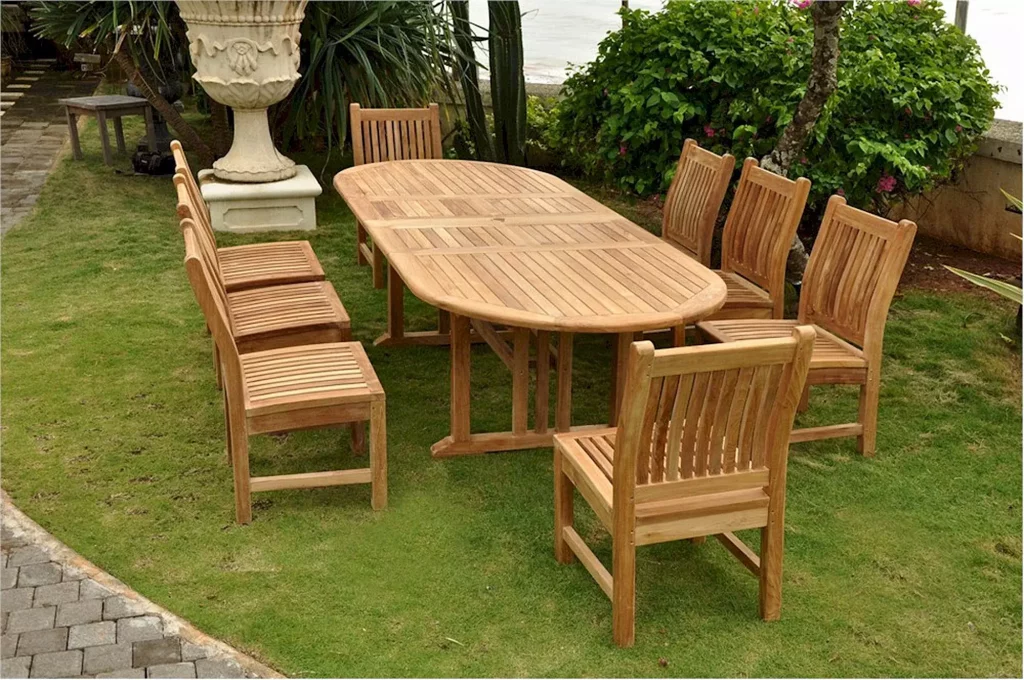 Description: Sahara Patio Furniture Set
Code: FSC-003
Material: A-Grade Teak Solid Wood
Finishing: Natural Finish
Assembly: Assembly Required for the table only
DETAIL ITEM:
Quantity: 1 Piece of FSC-T003 Oval Double Extension Table
Size: 47″ 106″ Oval Double Extension Table (74″L (close) to 106″L (open) 43″W 29″H Weight: 150lbs)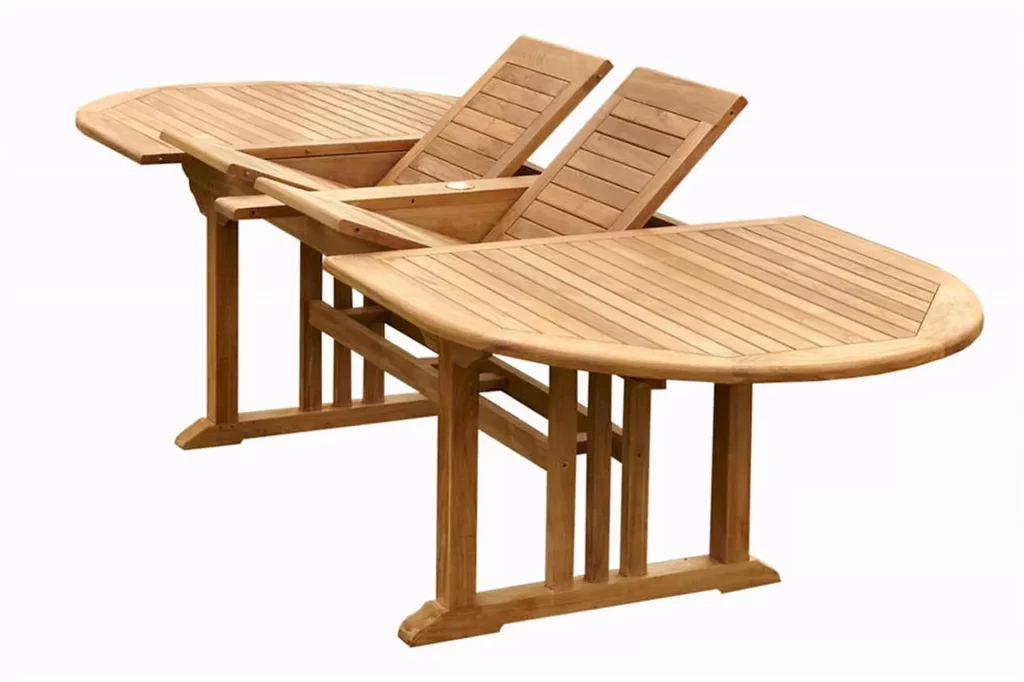 This patio table design oval shape gives this table a distinctive look which can easily be used in your dining room for casual or formal occasions. It will look fantastic on your home garden furniture and outdoor patio where you have so many options of adding chairs to it. If you already have a set of chairs but need some more for special occasions check out our folding dining and armchairs. A very practical way to always have some additional seating available.
Quantity: 8 Pieces of FSC-C003 Patio Dining Chair
Size: 22.5″W 19.5″D 36″H; Seat Height: 17″
Weight: 29 lbs